North India 17 Nights / 18 Days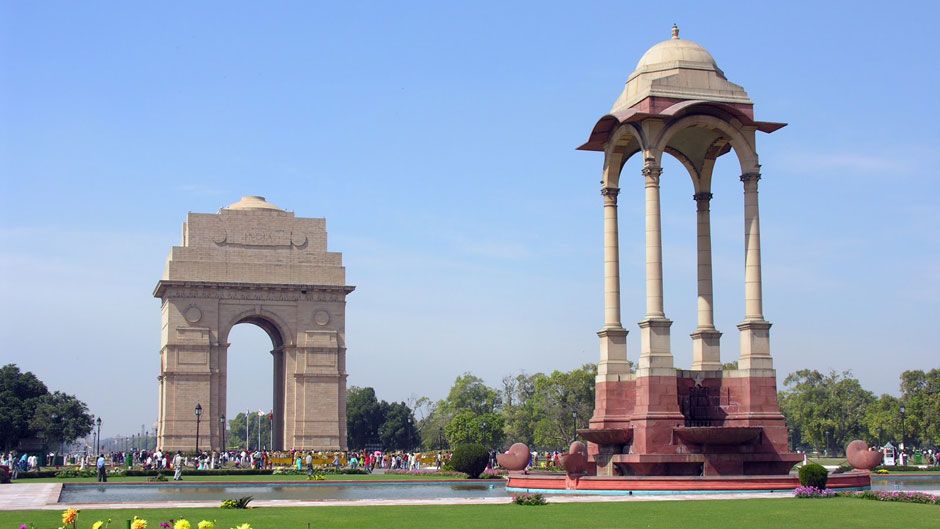 Day 01:-arrive Delhi
Upon arrival meet our assistance who will transfer to hotel. Check-into hotel evening free at leisure stay overnight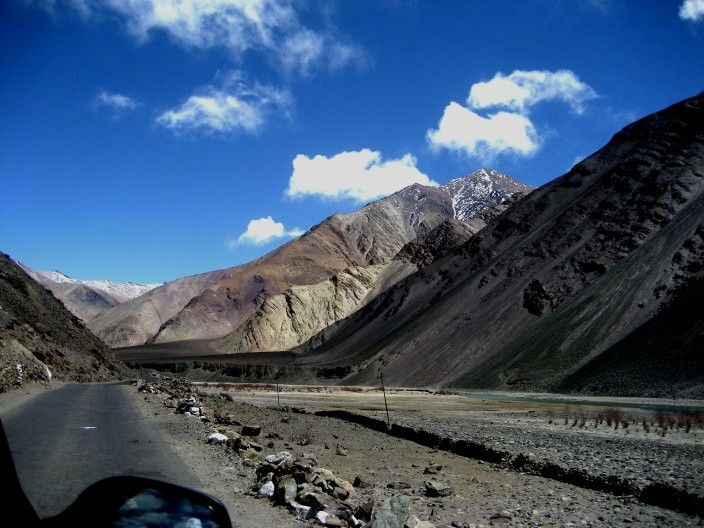 Day 02:- Delhi / Leh By Flight
Early morning transfer to Delhi domestic airport to board your flight for leh at 0610 Hrs, by IT- 3341, arrival leh at 0740 Hrs meet our representative who will transfer you to hotel. Check-in to hotel evening free at leisure stay overnight
Day 03:-leh / Sightseeing
Shey palace: is about 15 kilometers from leh and is considered one of the most beautiful villages in ladakh. it also happens to have one of the oldest palaces called the Shey palace. During the summer, the landscape of ladakh is a contrast between the magnificent mountains and the green meadows of the valleys basking in the sun. The shey valley was beckoning us.
Hemis monastery: the hemis monastery is situated 44 kilometres from leh. we started out very early in the morning to cover the distance from leh to the hemis monastery, on a metal road that winds along the indus river. it was a vain attempt at beating the crowd because the crowd had the same idea. a cavalcade of jeeps filled with tourists, was hot on our trail.it is the largest monastery in ladakh; hemis belongs to the red sect, brokpa. Built in 1630, 45 km south from leh, it is not only impressive and intriguing but also different from the other important monasteries of ladakh. an annual festival is held for two days in june-july in the courtyard of the monastery to commemorate the birth anniversary of guru padmasambhava.
Thiksey monastery: situated at an altitude of 3600 m above sea level, the monastery of tiksey is situated about 20 km far from the town of leh and ranks among the most important monasteries in ladakh. it is the seat of tiksey rinpoche, the main leader of the gelug school in ladakh and is the main and leading monastery for more than ten other famous ladakhi monasteries such as diskit, spituk, likir, and stok. it is believed that in the early 15th century, tsongkhapa, the founder of the reformed gelug school, sent six of his disciples to remote regions of tibet to spread the teachings of the new school. One of these six was known as sherab sangpo.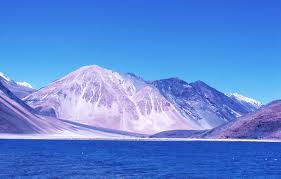 Day 04:-leh / Pangong Lake / Leh 150 Kms One Way
Morning after breakfast drive to pangong lake, pangong is 40 miles in length and nearly 2-4 miles in width at a height of 4267m above the sea level what strikes the eye in coming first in view of this lake is the lovely colour of its water, especially towards evening, which is of the richest deep blue, over the whole expanse, at morning time, it is of a lighter a very brilliant colour. the water of the lake is not that salty as sea water. Evening back to leh dinner will be served stay over night.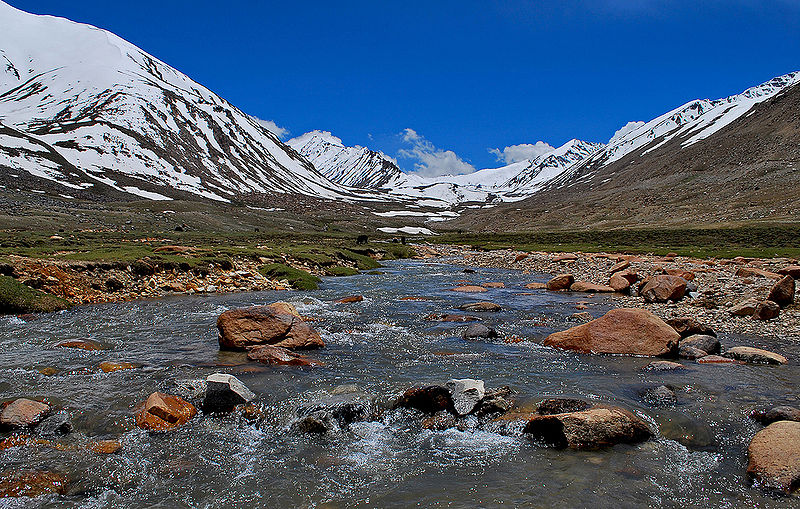 Day 05:- Leh / Nubra Valley
Drive to Nubra valley via khardung la passes the highest motorable pass in the world (18,300 feet). Part of the road goes over the glacier. On the way you get excellent view of great Karakorum Range.om the way hot Packed lunch will be served. En-route. En-route visit diskit monastery. Dinner and overnight in deluxe tents.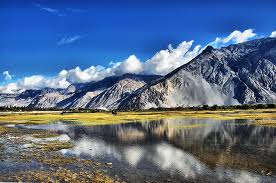 Day 06:- Nubra Valley
Full day to explore the Nubra valley, dinner and overnight stay in deluxe tents
Day 07:- Nubra Valley / Leh
Visit hunder monastery and diskit monastery and then drive to panamik, crossing Shyok River and driving along the Nubra River. This night you halt at panamik. This used to be the halting place for traders coming from central Asia as it was the first village in 20 days trek on the silk route. Traders halted here to have bath in the hot springs for which panamik is very famous. Arrive in afternoon back to leh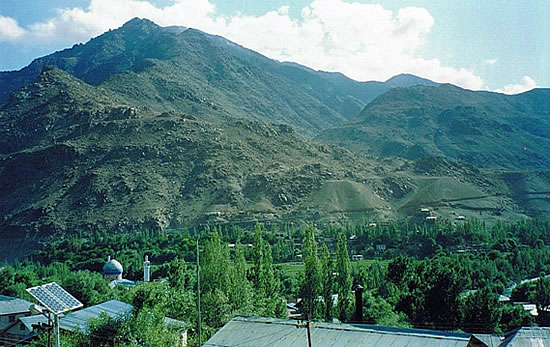 Day 08:-leh / Lamayuru / Kargil 220 Kms 5 Hrs
Morning after breakfast drive to kargil via lamayuru which is also know as moon land on arrival in lamayuru visit the famous and ancient monasteries:
Lamayuru Monastery: 125 km west of Leh, Lamayuru monastery was founded in the 10th century. According to a popular folktale, Lamayuru was once a lake. A Lama once blessed the place so that it caused the waters of the lake to recede up to the mountains and left the place for the monastery to be built. This monastery is in utter ruins and only its main hall stands to this day housing numerous Tankhyas. The Yundrung Kabgyad festival is held here annually during summer on the 28th and 29th days of the second Tibetan month. Lamayuru has some fascinating caves carved out of the mountainside and is set on a high cape overlooking the village and valley. The monastery is also known as Yung Drung (meaning 'Swastika') and is worth seeing, if only for its beauty that surmounts that of any other gompa of the region. Afternoon proceed to Kargil on arrival in Kargil check-in to hotel. Freshen up Evening free at leisure dinner will be served overnight at hotel
Day 09:- Kargil / Sonamarg / Srinagar
After breakfast drive to Srinagar via sonamarg distance - 220 km will be covered in 6 ½ hours. Altitude 3,000 mtrs. On the way visit water fall and streams on the arrival at sonamarg visit.
Sonamarg is sheer scenic splendor, situated on the way to Ladakh. It offers spectacular mountain ranges with varied geological features. Some of these mountains which rise to a height of about 5,300 meters from sea are lavishly green and some are barren and rocky. You can hire Pony on your own to Thajiwas Glaciers which is exhilarating and in the evening arrive srinagar check-in to house boat l dinner will be served stay overnight in srinagar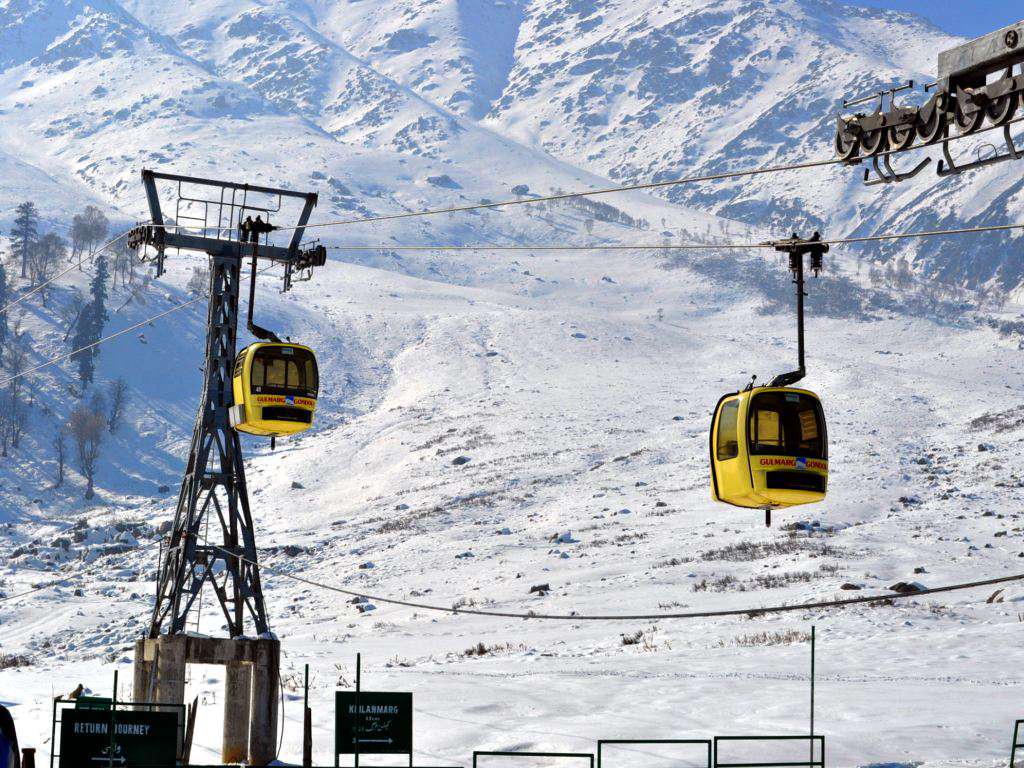 Day 10:- Srinagar /gulmarg / Srinagar 60 Kms One Way 2 Hrs
After breakfast, proceed to visit Mughal gardens like- nishat garden built by Asaf khan the brother of Jahangir in 1932 a.d. and shalimar bagh built by Jahangir for her wife empress nur jahan. Chasma shaie was built by mughals all the gardens situated on the bank of Dal Lake with the Zabarvan hills in the background, afternoon drive to gulmarg (meadows of flowers) 2730 mts above the sea level. The distance of 54 kms, will be 1 ½ hrs drive, on arrival in gulmarg. Here you can have nice gondola ride up to the peak. Hot lunch will be served once you arrive gulmarg Guide will be along
Gulmarg: - Gulmarg legendary beauty, its prime location and its proximity to Srinagar naturally make it one of the premier hill resorts in country. Originally named gaurimargmouth. A moat indicates the dividing it was renamed gulmarg in the 16th century by sultan Yusuf shah, who was inspired by the sight of its grassy slopes emblazoned with wild flowers. Gulmarg was a favorite haunt of emperor Jehangir who once collected 21 different varieties of flowers. Today gulmarg is not merely a mountain resort of exceptional beauty it also has the highest green golf course in the world, at an attitude of 2680 meters above sea level, and is the country's prime ski resort in the winter. Evening back to houseboat dinner will be served stay overnight at Srinagar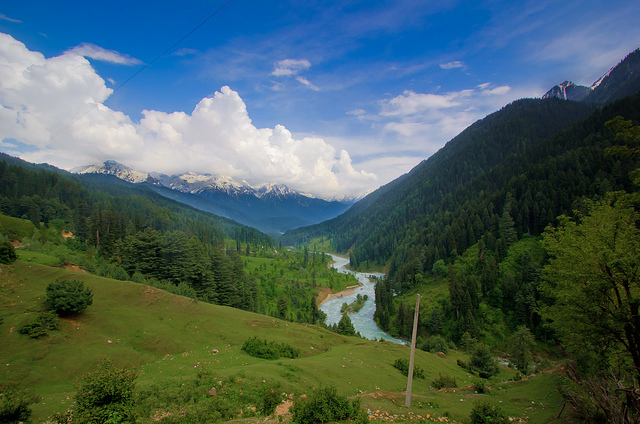 Day 11:- Srinagar / Pahalgam By Car 86 Kms 3 Hrs.
After breakfast drive to Pahalgam (valley of shepherds) the total distance of 96 kms. Will be covered in 2 ½ hrs. En-route visit saffron field of pampore, and avantipura temple and enjoy the beautiful countryside drive through the pine forest
Phalgam: - pahalgam, the village of shepherds! The lidder river runs through pahalgam in a rushing gray-green torrent, foam flecked, and breaking in curling waves against the boulders that lie in its path. Its sound is an eternal as the whisper of wind through pine and fir, its force primeval its untamed splendor. Afternoon arrive Pahalgam check-in to hotel. Hot lunch will be served at restaurant. Afternoon, drive to Aaru visit the Aaru valley Guide will be along. Evening free at leisure Dinner will be served at hotel stay overnight at Phalgam.
Day 12:- Pahalgam / Srinagar By Car 86 Kms 3 Hrs
Morning after breakfast proceed by horse/walk for a journey to explore to palace like, the highest golf course in world, bobby house were the most super hit film was picturised, Kashmir valley from where you can enjoy the whole view of Pahalgam, afternoon back to hotel check-out and drive to Srinagar the distance of 65 kms will be covered in 1 ½ hrs. On arrival in Srinagar transfer to houseboat. Later proceed for the boat ride to visit: floating garden, floating market, Nehru Park, evening free at leisure stay over nights in houseboat.
Day 13:- Srinagar / Delhi
Morning after breakfast transfer will be given to airport to board your flight Delhi at 1235 Hrs. By IT-3302 arrive Delhi at 1355 Hrs. on arrival in Delhi meet our assistance who will transfer you to hotel. Stay overnight in Delhi
Day 14:-delhi / Agra
Morning after breakfast, drive to Agra 240 Km 4 Hrs drive, on arrival transfer to hotel. Afternoon proceed to visit Taj Mahal and Agra Fort.
TAJ MAHAL: Taj Mahal of India - "The Epitome of Love", "A Monument of Immeasurable Beauty". The Beauty Of This Magnificent Monument Is Such That It Is Beyond The Scope Of Words. Mughal Emperor Shahjehan' Got This Monument Constructed In the Memory of His Beloved Wife Mumtaz Mahal,
AGRA FORT: This Great Monument Of Red Sandstone Dominating A Bend In The River Yamuna, 2km Northwest Of Taj Mahal Was Constructed By The Mughal During 1565-1571. It Was Emperor Akbar Who Laid The Foundation Of This Majestic Citadel In 1565. The Fort was ready By 1571 Period of Shahjehan's, Akbar's Grandson and You Will Have Time to Shopping in Agra, Agra Is Famous for Precious Marble, and Evening back to Hotel. Overnight stay.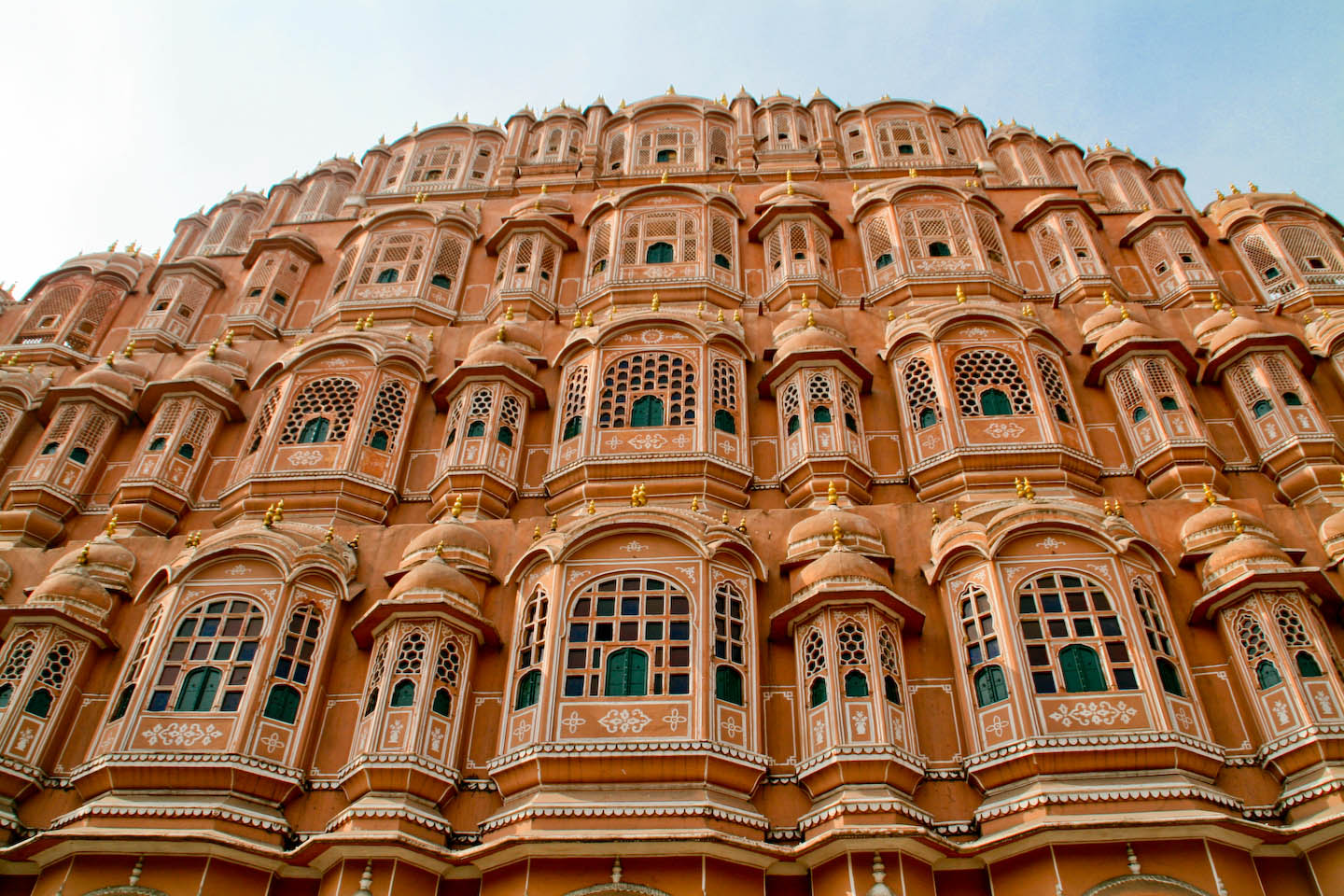 Day 15:- Agra / Jaipur
Morning after breakfast, drive to Jaipur via fatehpur sikri which is known as ghost town of India its all covered by walls, on arrival in Jaipur transfer to Hotel .evening free at leisure stay overnight,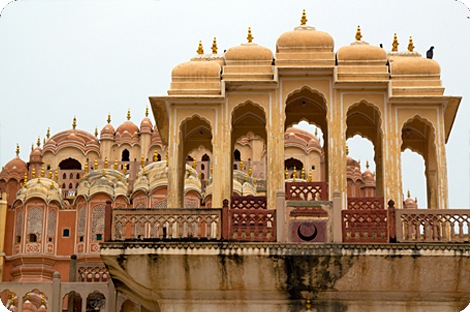 Day 16:- Jaipur
After Breakfast Half Day City tour of Jaipur Visit:-
HAWA MAHAL: The Hawa Mahal Is Easily The Most Well Known Name In The List Of Tourist Attractions In Jaipur. Built In 1799 By Maharaja Sawai Pratap Singh, The Hawa Mahal Or The Palace Of Breeze Is A Part Of The Jaipur City Palace Complex. This Building Has 953 Windows In The Front Giving It A Honeycombed Look.
CITY PALACE: City Palace Forms One of the Most Famous Tourist Attractions and a Major Landmark in Jaipur. The Beautiful Palace Was Built By Maharaja Sawai Jai Singh During His Reign. Among The Various Forts And Palaces Of Jaipur, City Palace Stands Apart, With Its Outstanding Art and Architecture. City Palace Complex Covers A Huge Area, Which Is Divided Into A Series Of Gardens, Courtyards And Buildings. Initially, Raja Jai Singh Built The Outer Wall Occupying A Huge Area. The Additional Grand Buildings Were Constructed Later By The Succeeding Rulers.
AMBER FORT: Amber Fort Is Located In Amber (Jaipur), Which Used To Be The Capital Of The Kachhwaha Clan, Till Jaipur Was Made The Official Capital In 1727. The Amber Fort Looks Stunning, All-Built In White Marble and Red Sandstone. To Add To Its Charm, Maotha Lake Makes Its Foreground. Evening free at leisure, overnight stay in hotel at Jaipur.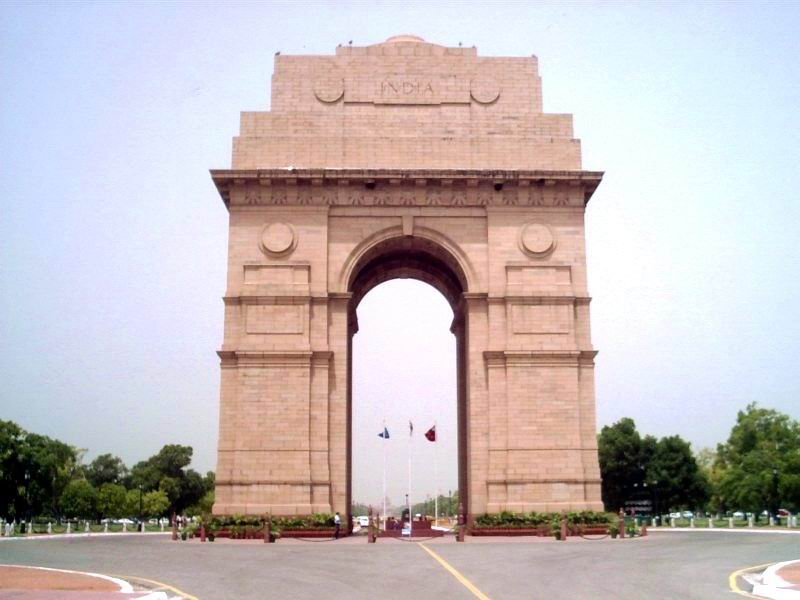 Day 17:- Jaipur / Delhi
Morning after breakfast, drive to Delhi 250Kms 5Hrs drive on arrival transfer to hotel. Evening free at leisure stay overnight.