Summer Package 6 Nights / 7 Days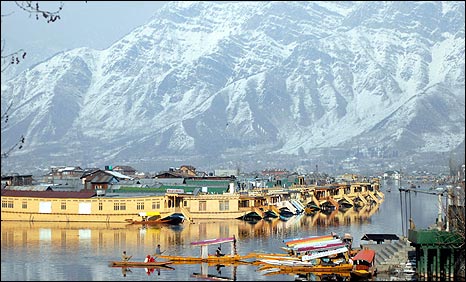 Day01: Pick Up From Srinagar Airport Transfer To Hotel
Pick up from Srinagar airport transfer will be given to hotel on arrival check in hotel .Afternoon Proceed for board ride in Dal Lake visiting golden lake, floating garden, floating market, Nehru Park. Evening dinner will be served over night stay at hotel.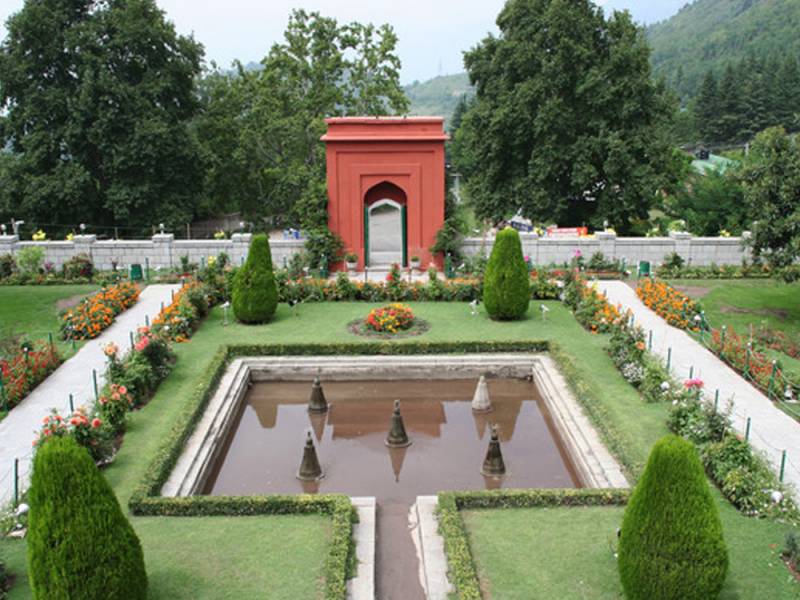 Day 02: Visit To Mughal Garden
After breakfast visit the famous gardens they are known as Mughal gardens Mughal gardens like- Nishat garden built by Asaf Khan the brother of Jehangir in 1932 A.D. and Shalimar Bagh built by Jahangir for her wife empress Nur jahan. Chasma Shaie was built by Mughal all the gardens situated on the bank of Dal Lake with the Zabarvan hills in the background. En-route visits the gardens, visit carpet weaving factories and back to Houseboat, afternoon boat ride will be provided to visit the famous golden lake, Nehru Park, old city, vegetable market free at leisure, for shopping, evening back to the hotel overnight at hotel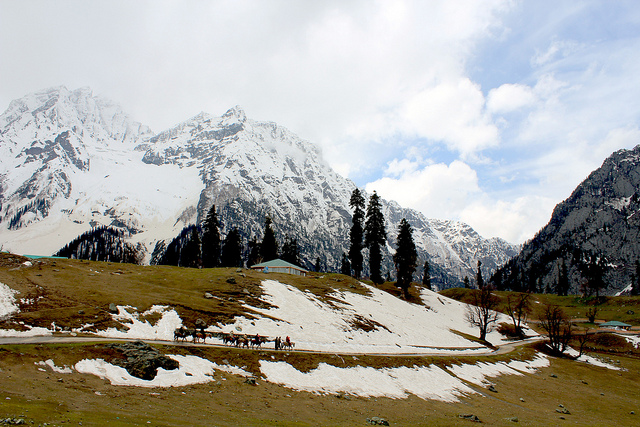 Day 03: Srinagar / Sonamarg Day Trip
After breakfast drive to sonamarg distance - 86 km will be covered in 3 hours. Altitude 3,000 mtrs. On the way visit water fall and streams on the arrival at sonamarg visit.
Sonamarg is sheer scenic splendor, situated on the way to Ladakh. It offers spectacular mountain ranges with varied geological features. Some of these mountains which rise to a height of about 5,300 meters from sea are lavishly green and some are barren and rocky. You can hire Pony on your own to Thajiwas Glaciers which is exhilarating and in the Evening back to the houseboat dinner will be served stay overnight.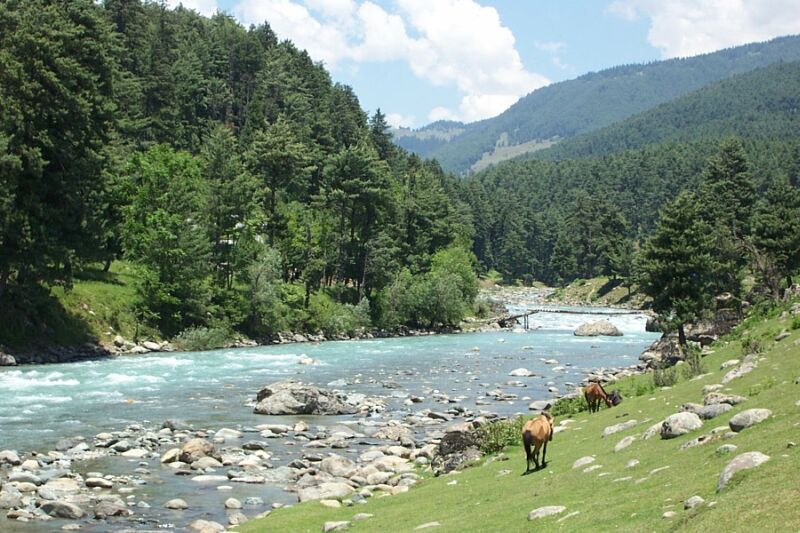 Day 04: Srinagar / Phalgam Over Night Stay
After breakfast drive to Phalgham (valley of shephe-4rds) the total distance of 96 Kms. Will be covered in 3 ½ HRS. En-route visit saffron field of pampore, and avantipura temple and enjoy the beautiful countryside drive through the pine forest afternoon arrive phalgam check-I n to hotel. Here you can hire a horse and take a ride to see magnificant view of the mountains.
Phalgham: - Phalgham, the Village of Shepherds! The Lidder River runs through Pahalgam in a rushing gray-green torrent, foam flecked, and breaking in curling waves against the boulders that lie in its path. Its sound is an eternal as the whisper of wind through pine and fir, its force primeval its untamed splendor. Dinner will be served at hotel stay overnight at phalgam.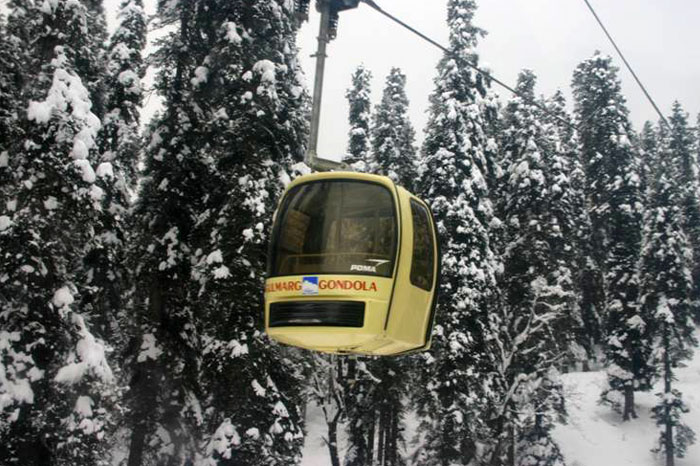 Day 05: Phalgham / Gulmarg Overnight Stay
After breakfast, drive to Gulmarg (meadows of flowers) 2730 mts above the sea level. The distance of1 50 Kms, will be 5 HRS drive, on arrival in Gulmarg check in hotel. Afternoon here you can have nice gondola ride up to the peak.
Gulmarg: - Gulmarg legendary beauty, its prime location and its proximity to Srinagar naturally make it one of the premier hill resorts in country. Originally named Gaurimargmouth. A moat indicates the dividing it was renamed Gulmarg in the 16th century by Sultan Yusuf Shah, who was inspired by the sight of its grassy slopes emblazoned with wild flowers. Gulmarg was a favorite haunt of Emperor Jehangir who once collected 21 different varieties of flowers. Today Gulmarg is not merely a mountain resort of exceptional beauty it also has the highest green golf course in the world, at an attitude of 2680 meters above sea level, and is the country's prime ski resort in the winter. Evening back to hotel dinner will be served stay overnight at Gulmarg.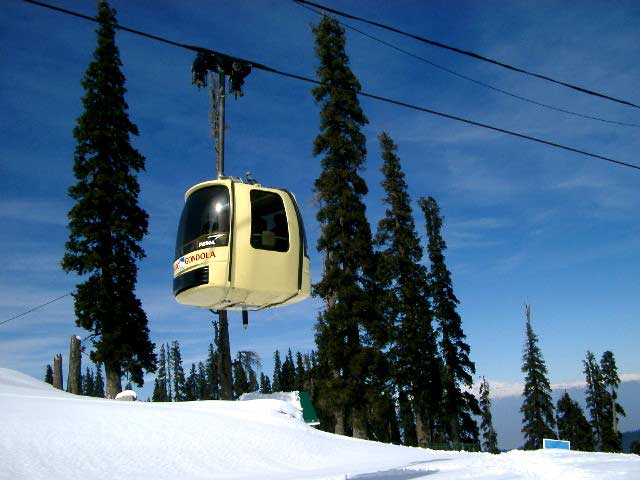 Day 06: In Gulmarg
Day free to explore the valley, evening back to hotel dinner will be served overnight stay in Gulmarg.